15/06/2013
Committee NO MUOS Bruxelles. Solidarity dinner: informative and supporting event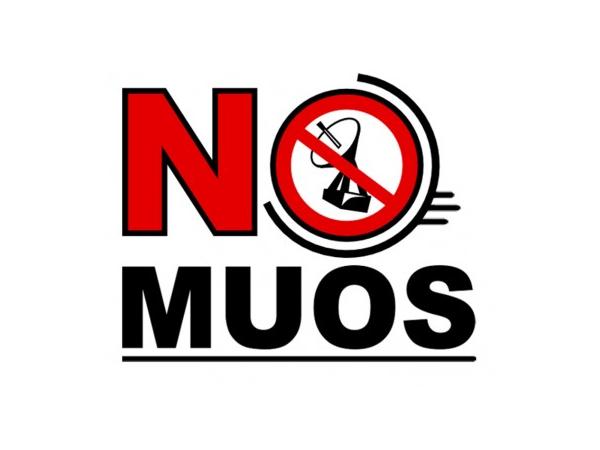 Something huge is happening in Niscemi, a little town in Sicily, in the middle of the Mediterranean region.  Actually the population and partly the regional government are trying to proudly resist to the implantation of a military telecommunication system – THE MUOS   (Mobile User Objective System) – that should be placed inside an US army base. The purpose of this system is the linkage of all the US military unities – as the US NAVY warship and submarines, drones, bomber and terrestrial system – to a unique command and communication network, which will cover the global surface.
   There is a rightful refusal from the Sicilian population to this military and imperialistic project. In fact, the MUOS would hurt peace, health, environment and sovereignty of autochthon people and of the world population.
We want to invite you all to join as for an information dinner about the issue, the fight and the actual and futures resistance possibilities. It will be the occasion, sharing a good social Mediterranean tastes dinner, to support the movement. During the afternoon we will have the opportunity to watch some imagines of the sit – in, to distribute informative material and to consider the further possible aims. Let's create all together a brotherhood based on cultural sharing instead of enemies and suffering.
Freedom for all peoples and lands !
When ? Saturday 15th of june at 6 PM
Where ? Maison de la Paix : 35, Rue Van Elewyck, 1050 Ixelles (à côté de la Place Flagey).
Please confirm your participation sending a mail to : nomuosbxl@lists.riseup.net
Join as on the Facebook Group « No MUOS Bruxelles ».
Donwload the invitation in: French– English – Italian– Spanish– Dutch–Arabic
Committee NO Muos Bruxelles (with the support of the Maison de la paix)